BELLEFONTE, PA, August 17, 2023 – For over 16 million Americans grappling with neurological conditions like stroke, Parkinson's, and paralysis, a groundbreaking solution is on the horizon to lost restore function. Brain computer implants hold the promise of restoring lost function. But they have a major challenge because the human body treats...
read more
BELLEFONTE, PA, August 3, 2023 – Actuated Medical is excited to announce the introduction of the TubeClear Online Training Course, now available at TubeClear.com. The TubeClear System, a patented medical device, helps Healthcare Practitioners maintain indwelling feeding tubes. These tubes play a crucial role in delivering life sustaining...
read more
BELLEFONTE, PA, July 19, 2023 – Actuated Medical held a Celebration of Innovation with Impact on May 11, 2023 at their new HQ in Bellefonte, PA. The event began with a ribbon-cutting of their new 20,000 sq.ft. innovation center. Afterwards, over 80 attendees including Pennsylvania Representatives Kerry Benninghoff and Paul Takac, Centre County...
read more
BELLEFONTE, PA, February 17, 2023 – The FDA has issued a 510(k) Clearance for the Shippert Tech Intraosseous Safety Sheath. As a Critical Care physician, Dr. Brian Shippert has seen colleagues accidentally stick themselves while removing interosseous (IO) needles from patients. While using a winged cork screw, he realized a design solution to...
read more
Actuated Medical is excited to be featured in the Women in Engineering Issue of Medical Design & Outsourcing, October 2022. Our CEO, Maureen Mulvihill, was featured in "10 women-led medtech startups you should know" on pages 38-41.
The Medical Design & Outsourcing editorial team drew on its resources to create this list of womenled startups. These companies are less than 10 years old or are still working toward commercialization of products and were founded by women and/or are led by women.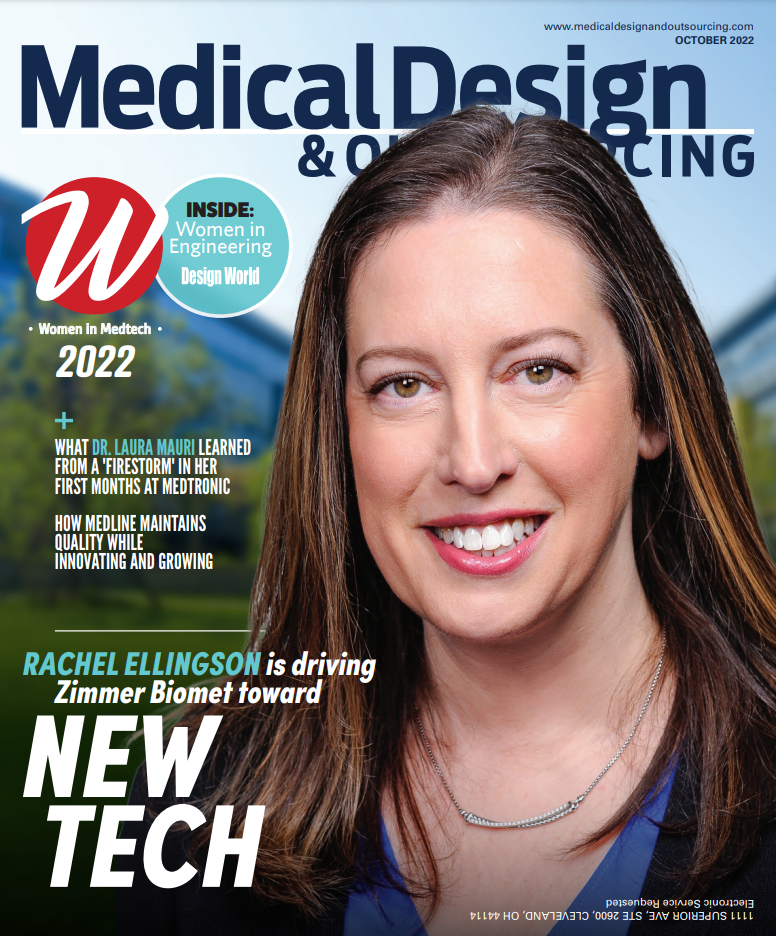 Nearly 16 years ago, Actuated Medical co-founder, President and CEO Maureen Mulvihill was working for a company making actuators that were the size of a grain of rice. While the company was focused on components, she wanted to help patients more.
"I was actually sitting in a doctor's office and I was showing him the little actuators. He's like, 'Maureen, I don't need that. I need the whole system FDA approved,'" she told Medical Design & Outsourcing.
Mulvihill understood that sentiment and went on to start Actuated Medical with the idea of putting motion into medicine.
I lead a small company that created a mechanical system to clear clogs in medical tubes, the TubeClear system. The first patient ever to use the product was a 27-year-old soldier in intensive care at Walter Reed hospital. The seed funding for my device development came from federal programs that some influential members of Congress could now limit or shut down. That would be a colossal mistake. 
Congress created the Small Business Innovation Research (SBIR) and Small Business Technology Transfer (STTR) programs to encourage innovations from U.S. high technology startups like mine to meet government and industry needs. Participating agencies include the National Institutes of Health to support small companies to develop technologies to improve the health of U.S. patients. 
Burn victims at the University of California, Davis. Critical care patients at Harborview Medical Center, Seattle. Critical care surgical patients at Ohio State University Wexner Medical Center. Veterans in Omaha. A device called the TubeClear system unclogs medical tubes in all those settings. The first patient ever to use the technology was a 27-year-old soldier in intensive care at Walter Reed hospital in Washington, D.C. TubeClear would not have been possible without earning highly competitive grant funding from the federal Small Business Innovation Research (SBIR) program, said Maureen L. Mulvihill, PhD, president, chief executive officer, and co-founder of maker Actuated Medical. The central Pennsylvania firm applies electronically controlled motion to medical devices to improve patient outcomes. With 22 employees, the federally certified women-owned business is a member of AdvaMed Accel for start-up companies.
An article published by Bloomberg in July focused on the accelerating reshoring trend in manufacturing and noted that companies aren't just talking about reshoring — they're taking action.
Chip shortage may continue to be a manufacturing challenge
Mulvihill noted that "even with the significant government support, it will take many years for these chip manufacturers to begin producing products that industry needs today. We will still have supply chain issues while companies scale up production in the United States."
BELLEFONTE, PA – Actuated Medical, Inc. has been awarded a Phase I and Phase II Exploratory/Developmental Phased grant from the National Institutes of Health (NIH) under the National Heart, Lung, and Blood Institute (NHLBI) Catalyze Program. The project focuses on...
read more