Our BOD brings significant MedTech commercialization expertise (e.g., hospital operations, regulatory, sales operations, finance, and growth strategies) to our Actuated Team. The BOD meets quarterly and is available throughout the year for advice. The BOD is focused on Actuated achieving our 5-year Strategic Plan.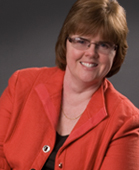 Maureen L. Mulvihill, Board Chair since 2006
Maureen is co-Founder, President and CEO of Actuated Medical. As Chair, Maureen keeps the BOD informed on Actuated's status and implements the BOD's recommendations. She has over 23 years of experience in small business operations and leadership and holds leadership positions on the AdvaMed, AdvaMed Accel, and Life Sciences PA BODs. These positions enable her to give voice to small MedTech developers and manufacturers, and at the same time be current on regulatory, reimbursement, and federal changes that may affect Actuated. They also give her networking opportunities to promote awareness of Actuated's technologies and capabilities to potential strategic partners.
Frederick A. Browne, M.D., Actuated Medical Chief Medical Officer, Board Member since 2018
Dr. Browne has served since 2014 as Vice President & Chief Medical Officer (CMO) of Griffin Hospital in Derby, CT, and is an Adjunct Professor in the newly accredited Masters of Physician Assistant Studies program at Sacred Heart University in Stamford, CT. Dr. Browne is an accomplished, strategic healthcare executive with a deep operational and clinical history of leading healthcare organizations via strategic planning, staff development, quality management, and cultural transformation. Dr. Browne's considerable expertise includes healthcare operational management, business innovation, population health education/strategy, and community/medical staff engagement. As a BOD member, Fred brings a unique perspective of a clinician and a healthcare administrator to the team.
Paul L. Frankhouser, Board Member since 2008
Paul is President of Frankhouser Medical Device Consulting.  He is a 40–year veteran of the medical device industry with wide-ranging experience in sales, marketing, and device design.  Formerly, Paul was Executive Vice President of Global Business Development at Arrow International, where his sales and marketing efforts helped grow the company's revenue from a few thousand to over $400M.  Paul earned his B.S. in Industrial Education from Temple University. As a BOD member, he helps Actuated develop new technologies that can both change markets and improve patient care.  He is a key advisor on best practices for moving products and technologies forward.
Bob Phelps, Board Member since 2018
Bob is co-Founder & Chief Operations Officer at Access Strategy Partners, Inc.  He is a business growth and transformation expert with experience in medical devices, life sciences, and high-tech businesses. Previously, Bob led both the finance and sales functions for the orthopedic business at Johnson & Johnson.  Bob has launched new medical device and biologic technologies, controlled complex supply chains, sub-contract manufacturing, and operations, as well as collaborating to solve complex problems with research and engineering teams. Bob has rich experience in managing organizations' performances to the operating plan, and the P&L, cash flows, and balance sheet. As a BOD member, Bob provides valuable advice and direction to Actuated Medical's operations.
Patricia Rodriquez Christian, Board Member since 2018
Patricia is Founder, President & CEO of CRC Group, Inc. CRC Groups divisions provide corporate clients with supply chain management and interior finish-out construction services. With over 25 years of private and public sector experience, she brings an expanded, forward-thinking approach to any challenge. She has led the development of infrastructure among several inter-related businesses, pushed profitability by capitalizing and building on non-traditional core competence. As a BOD member and Angel Investor, Patricia works with Actuated leadership to develop innovative marketing and public relation strategies.
Robert L. Emert, II, Board Member since 2009
Rob is the President & CEO of Emert & Associates, a Central Pennsylvania-based full-service CPA firm. He brings more than 30 years of experience as a financial advisor.  As a BOD member, he advises Actuated leadership on all aspects of their finances. He also provides invaluable advice on contractual and business matters.